Info: Your browser does not accept cookies. To put products into your cart and purchase them you need to enable cookies.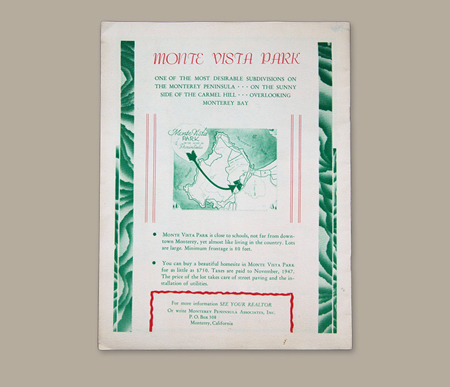 1947 Bing Crosby National Pro-Am Program
The Crosby National Pro-Am was played at Rancho Santa Fe for six years (1937-1942) prior to World War II. Beginning in 1947 the annual golf tournament was held over the scenic Cypress Point Club, Monterey Peninsula Country Club and Pebble Beach. This program is from the first year they resumed play after World War II, and was important in establishing the three golf courses that were to be played at the championship for the next 20 years. It was also known as the Crosby Clambake, because it was a social 'clambake' for the nation's leading professionals, top writers and name amateurs. Such "name amateur" included Johnny Weissmuller (early Tarzan Actor) and Bob Hope, both pictured in the program.
The program is 16 pages and features photographs and course diagrams and is 11" x 8 1/2"
Price: $1,300.00
Item: M920
Last Updated: Wednesday, 27 May 2015 12:42