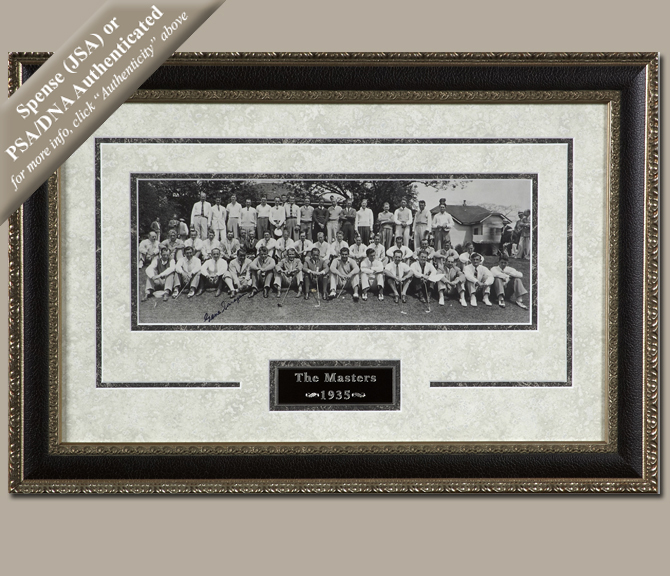 Sarazen, Gene - 1935 Masters Photo
Gene Sarazen hit "The shot heard 'round the world" in the 1935 Masters Tournament. It was a final round 235-yard 4-wood on the par-5 15th hole that went in, giving him a very rare double eagle 2 on the hole. He trailed the leader by three shots at the time, and made them up all at once. It led to his later winning the tournament in an 18-hole playoff over Craig Wood the next day. At the time of his second shot a check for $1,500, the winning prize, had already been written to Craig Wood, who had finished his round. Wood would have to wait another six years before finally winning his Masters title. The Sarazen Bridge at the Augusta National Golf Club is named to commemorate the twentieth anniversary of this feat. It remains one of the most famous shots in golf history.
This 1935 Masters photo has been signed by Gene Sarazen
Framed Dimensions: 22" x 15"
Item: D1652
Price:

In Stock